This is my first post of the New Year and the first in almost four months. A health challenge and then the election distracted me for most of the Fall. I just didn't have the heart for blogging or doing much of anything. Then the holidays rolled around. We flew out to Pasadena for the Rose Bowl, and I caught the flu on the return flight.
The flu is no joke. Even when I'm really sick, I'm usually doing something…reading, web surfing. Not this time. I've been lying on the couch or in bed for five days now and just feel able to use my computer. So, I've been watching a lot of streaming TV. We've also watched some other great series over the past couple months, and I thought I would round them up in a post because they're too good not to share. I also haven't seen them on any other lists recently.
Set in New Jersey in the 1980s, this comedy drips with nostalgia. It's like a less slapstick version of That Seventies Show. The main character is David, a young guy in his early twenties. He and his friends work at a posh country club – Red Oaks – over the summer, and the show chronicles their misadventures. It's both funny and sweet. Jennifer Grey plays his mom and Paul Reiser the rich jerk with a hidden heart. Two seasons, available on Amazon.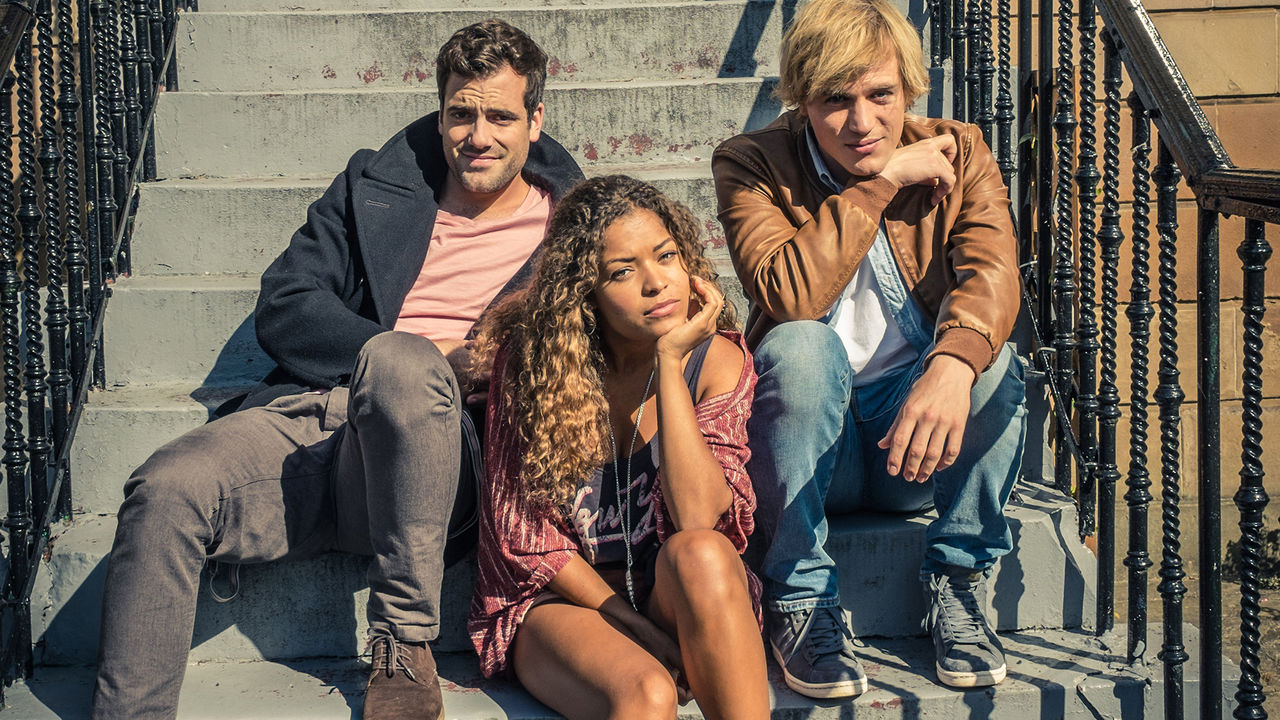 We binge watched Lovesick on our ski trip via the Netflix app on my laptop. The main character of this quirky British series is Dylan, a young man in his late twenties who discovers he has an STD. Being the good guy that he is, Dylan decides to contact every girl he's ever slept with to let them know. Each episode centers on a different girl and flashes back to a pivotal point in their relationship. The arc of the series is the poorly timed, ill-fated, and secret love that he has for his best friend and roommate Evie. I thought this show was charming, hilarious, sometimes crude and other times tender. You could finish it in a weekend…we did.
My favorite show of the last year has to be Catastrophe, another British-based comedy. Why-oh-why are these series so short? It's not fair! The plot focuses on the relationship between the two main characters Sharon and Rob. Sharon is a 40ish British school marm. Rob is the slightly younger American ad exec – think a goofier version of Don Draper – with whom she has a week-long one-night stand. Spoiler alert: she gets pregnant. If you don't like vulgarity, this is not the show for you. However, the crudeness serves a purpose. It lightens the more serious moments like Sharon's cancer scare and stress over their unborn baby's health. The characters are imperfect and ultimately relatable.
Bleak House could not be more different from the series above. Based on the novel by Charles Dickens, a web of characters and storylines is held together by the common thread of a long-standing court case surrounding the execution of a wealthy estate. The primary character is Esther Summerson, a young woman with no family nor pedigree. Esther is selected to serve as companion to one of the potential benefactors of the estate in question. The mystery of her origin is a central plot line. Being Dickens, this show requires a lot of concentration, and I'm sure I missed some of the finer details in the haze of flu. However, I was still able to enjoy it and was thoroughly satisfied by the ending. Perfect for fans of Sense and Sensibility, Pride and Prejudice, and Jane Eyre.
If you love and miss Downton, then Upstairs Downstairs is the perfect quick fix. And, I mean quick…it's only nine episodes. I watched it all in under two days. This show has everything I could ever want – history, stunning costumes, incredible interiors, romance, high drama, British accents, a war, and espionage. Plus, Claire Foy plays the villain! Highly recommend.